Understanding Stamp Duty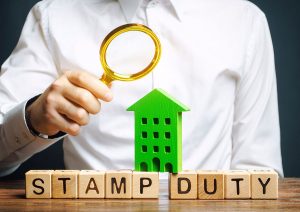 Stamp Duty Land Tax (SDLT) is a tax we pay when we purchase a residential property.
The amount we pay depends on how much the property is worth and how many properties you own. Stamp Duty rates were changed their rates in 2014 and then again in July 2020 where the government introduced a 3% uplift if you own more than one property.
The 2020 Summer Statement introduced a temporary reduction in Stamp Duty for buyers in England and Northern Ireland completing purchases before 31st March 2021 with no Stamp Duty due on the first £500,000 of property value.
In the March 2021 United Kingdom budget the deadline was extended to 30 June 2021 for purchases up to £500,000 and 30 September 2021 for purchases up to £125,000.
Take a look at our stamp duty calculator
If you would like to know how much stamp duty you will be paying on a property then please click on this link for our Stamp Duty Calculator.
Click through to our Stamp Duty Calculator to learn more.