Changes to how tenants can prove their Right to Rent in the UK are just one example of the many legislative changes for the lettings sector in the last few years. These frequent right to rent changes can make it difficult for landlords to know how to keep up and keep their rental properties and tenancies compliant.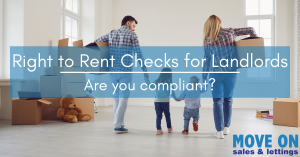 Right to rent legislation for landlords and agents from the UK government has changed multiple times over the last couple of years, particularly throughout the Covid-19 pandemic. But what are the newest changes and how can you make sure you're doing the right thing? That's where we come in. Check out our list of frequently asked questions from landlords on Right to Rent checks below…
Got more questions? Our Landlord Compliance Guide has everything you need to know about the latest legislation changes for rental properties in England.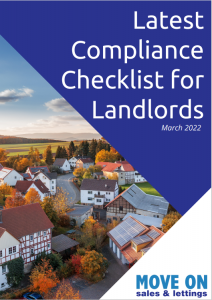 Download the full guide for FREE here.
What are right to rent checks?
Right to Rent checks refer to mandatory checks that landlords in England need to carry out on all prospective tenants. This includes those subletting or those taking in lodgers, and the checks are to ensure that all tenants have the right to rent in England before entering into an agreement. The idea of these checks was introduced after the Immigration Act 2014.
Checks include verifying the identity of your tenants through physical or online government documents and checking their right to reside in the UK through these.
Generally, to have a right to rent in England means tenants:
Are a British Citizen
Are an EEA or Swiss National
Otherwise have a 'Right to Rent' in the UK
Who needs to be checked?
All prospective tenants and permitted occupiers over the age of 18 should be checked before a let is agreed.
These checks must also be followed up on any renewal of tenancies in the case that a tenant's residence permit or visa expires during the tenancy. They must also be carried out on any children included in a tenancy upon renewal if that child has turned 18 throughout the tenancy.
What documents can you use?
The government guidance on which physical documents can be checked changed at the beginning of April 2022.
Currently, for UK and Irish citizens, right to rent can be proven with either a UK or Irish passport or a combination of two other examples of photo I.D (such as a UK driving licence and birth certificate).
For EU and international citizens who hold residency in the UK (for either a time-limited period or unlimited period), checks now need to be completed using the UK Gov's online checking service. This uses the tenant's date of birth and a share code that they must provide to you.
The official UK government guidance (plus accessible versions) can be found by clicking here.
What are the Right to Rent changes?
Until 6th April 2022, Biometric Residence Permits for international citizens were still valid to be used as I.D documents for right to rent checks, however this has now changed.
Anyone who is not a UK or Irish citizen must now use the government online checking service and provide a share code and their date of birth to their landlord or agent for the check to be completed.
Later this year the UK government are hoping to also replace physical document checks for UK and Irish citizens so everything will be digitized. There are introducing new technology called IDSPs that citizens will be able to set up and verify their identity remotely. However, these are still in development, and we can't be sure when they will be released for general use yet.
Conclusion
Landlords are facing fines of £3,000 per tenant for not completing these checks (or having a managing agent complete them), so it's incredibly important to ensure these checks are carried out properly.
Feeling overwhelmed? You're not alone!
Our property management packages could be the solution you're looking for. We take care of everything, including checking your new tenant's right to rent. Or, if you're still not sure, you can download our free guide for landlords on the most important pieces of compliance you need to keep in mind in 2022.
For more information on tenant's Right to Rent, visit the GOV.UK website: https://www.gov.uk/check-tenant-right-to-rent-documents