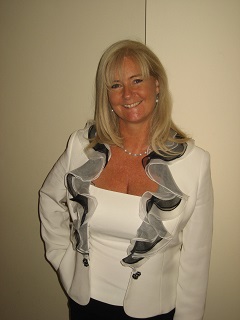 Renting Properties Since 2006

Where Experience, Knowledge & Expertise really makes a difference…
Move On Sales & Lettings was founded in 2006 by Sharon Canning: a local expert in all things property letting and sales, with a wealth of experience in the industry. Sharon has over 30 years of experience in lettings, as well as being a private landlord for 38 years. She spent three years travelling the UK training letting agents, as well as completing a four-year accountancy course before starting Move On in 2006.
Sharon has become a leading expert in the property industry and likes to share her knowledge as the Q&A expert for House magazine, as well as having had her own weekly slot on our local HOPE FM radio dedicated to the industry.
Landlord To Landlord Sales is Sharon's innovative idea of matching landlords across the country. It is an online estate agency for landlords and landlords only – but with a twist. Outgoing landlords receive rent up until the day of completion, and new landlords receive rent from day one. For more information on Landlord 2 Landlord Sales, click here.
Accolades and Awards:
Winner for Marketing and Media of the Year – Venus Awards 2015
Semi-finalist Businesswoman of the Year - Dorset Chamber of Commerce 2013"
Finalist for Lifetime Achievement Award – Venus Awards 2012
Semi-finalist for Entrepreneur of the year Award - 2012
Semi-finalist for Small Business Award - 2012
We ensure that our staff members are regularly trained and kept up-to-date on any changes to Government legislation regarding sales and lettings. Regular contact and strong customer service are what we strive for; keeping lines of communication open between landlords, agents, and tenants at all times.
MOVE ON aims to secure the best quality tenants for their clients and endeavours to ensure that the property is looked after, and the rent paid on time for the duration of the tenancy. We are also quick to efficiently deal with any maintenance problems.
MOVE ON believes a stress-free tenancy can be obtained by listening, communicating, and caring.
Sharon Canning Content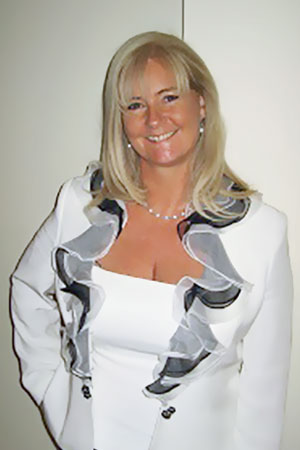 Sharon Canning, Director and Founder
Sharon Canning is the owner of Move On Sales and Lettings. Sharon's experience spans nearly four decades, starting with purchasing her first property at the age of 19 and becoming a landlord, to working in the property industry for 30 years and owning Move On for 15 years. Sharon has been winner or finalist for numerous awards, including being a National Award winner in July 2016. The awards have been for Employer, Small Business, Entrepreneur, Lifetime Achievement, DOT COM and PR. Sharon puts her success down to having an amazing team who follow her ethos in giving outstanding service to all their clients.
Christine Brewer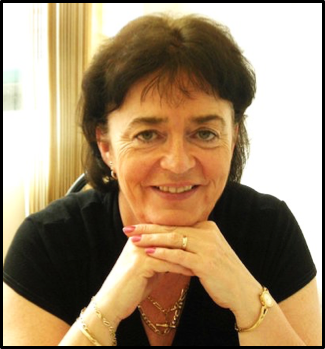 Christine Brewer
Accounts Manager
Christine joined Move On in 2009 with over 13 years of experience as a landlord. Known amongst the staff as "mum" or "the Oracle", she uses her skills to support members of the team, tenants and landlords alike. Her fantastic eye for detail combined with a superb track record in finance, ensures that the arrears are kept to a minimum (less than 1.75%!)
Carol Gatrill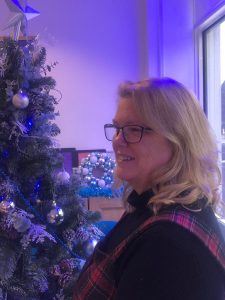 Carol Gatrill
Property Administrator
Carol deals with everything regarding end-of-tenancies and renewals but is also our 'HMO Queen'! She manages all of our HMO properties and is great at creating lasting relationships with both landlords and tenants. As our dedicated HMO Queen, our landlords love having their own personal account manager.
Monika Johnson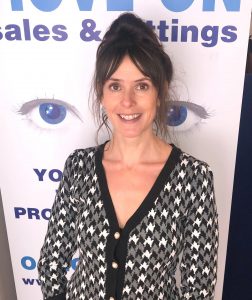 Monika Johnson
Property Coordinator
As our Property Coordinator, Monika helps to manage our properties through carrying out property checks. She makes sure that our tenants are happy and that landlords are informed about the condition of their properties continuously.
Jess Allen

Jess Allen
Administrator & Marketing Coordinator
Jess' background is in marketing and content creation for a variety of different industries (including cat cafes, renewable energy and two-way radio manufacturers) but has joined the Move On team eager to learn about all things lettings. She is responsible for tenant applications and referencing, as well as marketing our properties and ourselves.
Lakeisha Hinds
Lakeisha Hinds
Senior Property Consultant
Lakeisha's extensive experience in lettings makes her wise beyond her years, with over 8 years in the industry under her belt. She is the face of Move On out and around town when meeting with landlords and carrying out viewings and is always seen with a smile on her face! Lakeisha loves matching up good quality tenants for our landlords as well as helping tenants find their ideal home.
Duncan Clarke

Duncan Clarke
Property Manager
Duncan joined the team in 2021, taking over maintenance and management of all of our managed lettings properties. Duncan has extensive experience within the building industry making him an ideal Property Manager to sort out those maintenance issues as well as helping some of our landlords keep on top of renovation works.
Chemene Sutton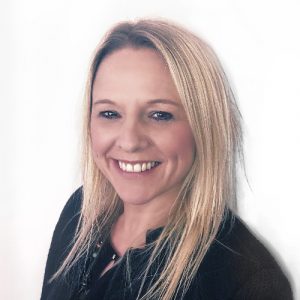 Chemene Sutton
Sales & Lettings Coordinator
Having worked in estate agency for over 16 years, Chemene has a great all-round knowledge of both sales and lettings, from audio typing details to property management and sales chasing. Chemene helps keep everyone in the office organised and loves to entertain us with videos of her beloved French Bulldog, Hugo.