VENUS LIFE TIME ACHIEVEMENT AWARD 2013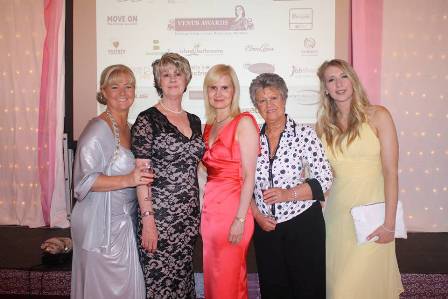 Venus Dorset Business Awards, Move On proudly sponsored 'The Life Time Achievement Award'
(from Left to right) Sharon Canning, Sally Tanner, Dr Anna Maslin, Jayne Harding and Gina Jo Parry.
It was fantastic to sponsor the awards and such an honour and privilege to met the three finalists,
all absolute winners in our eyes.
and the winner is …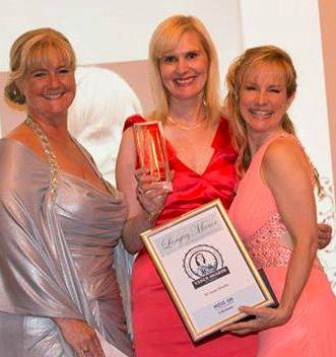 Massive congratulations to Anna,
Dr Anna Maslin is an inspiration to the modern woman, she has already committed 30 years in Human rights and International development working with governmental and non-governmental organisations globally. Some of Anna's experiences in other countries have not been risk free.
Alongside all of this Anna has written 13 books ranging from breast cancer, nursing, memory and mind and women at work.
A worthy winner for the Venus Life Time Achievement Award.