Sometimes, I forget how the systems I have put in place over the years are rigorous and almost fool-proof (never say never!). So when we take over properties from other agents, this always comes back to remind me.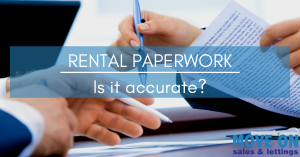 We recently took over an HMO property from another agent and was shocked to discover there were deposits taken that equalled more than the 5 weeks' equivalent legal limit, and on one tenancy the rental amount per calendar month was nowhere to be seen on the tenancy agreement. These are schoolboy errors in my opinion!
At Move On, all legal paperwork goes through three audits to ensure the dates and addresses are correct, names match passports, right to rent has passed, and many other checks to ensure the paperwork is absolutely water tight in the event it ever had to go to court or a tenant being able to make a claim, like the deposit collected being more than 5 weeks of the rent!
At Move On, we make sure all our landlords can sleep at night, because this is what we do every day. We make sure we are always up to date with latest legislations, and we are often ahead of the deadline.
Is it time to move on with Move On? Ring me or come in and have a chat, we really are a friendly, professional bunch.
If you would like a free up to date rental appraisal or fresh eyes over your paperwork to ensure you are compliant, then please contact me 01202 711169 or email sharon@moveon.biz
Sharon