Client Money Protect
Move On is a member of Client Money Protect.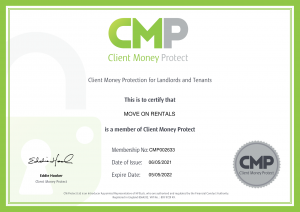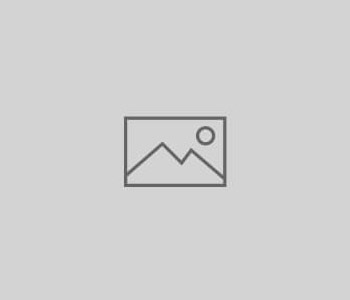 In-House Compliance Procedure Title
In-House Compliance Procedure
In-House Compliance Procedure Text
We are committed to providing a professional service to all our clients and customers.  When something goes wrong, we need you to tell us about it.
This will help us to improve our standards.
If you have a complaint, please put it in writing, including as much detail as possible.  We will then respond in line with the timeframes set out below (if you feel we have not sought to address your complaints within eight weeks, you may be able to refer your complaint to the Property Ombudsman to consider without our final viewpoint on the matter).
What will happen next?
We will send you a letter acknowledging receipt of your complaint within three working days of receiving it, enclosing a copy of this procedure.
We will then investigate your complaint. This will normally be dealt with by the office manager who will review your file and speak to the member of staff who dealt with you.  A formal written outcome of our investigation will be sent to you within 15 working days of sending the acknowledgement letter.
If, at this stage, you are still not satisfied, you should contact us again and we will arrange for a separate review to take place by a senior member of staff.
We will write to you within 15 working days of receiving your request for a review, confirming our final viewpoint on the matter.
If you remain dissatisfied, you can then contact The Property Ombudsman to request an independent review:
The Property Ombudsman Ltd
Milford House
43-45 Milford Street
Salisbury
Wiltshire
SP1 2BP
Tel: 01722 333 306
Please note the following:
You will need to submit your complaint to The Property Ombudsman within 12 months of receiving our final viewpoint letter, including any evidence to support your case.
The Property Ombudsman requires that all complaints are addressed through this in-house complaints procedure, before being submitted for an independent review.
In the Move On Rentals blog you will find 3 types of articles:
Lettings and Rental Articles – A sometimes lighthearted look at general information about the lettings and rental industry not only here at Move On but also national stories and rule changes that affect all aspects of buy to let, becoming a landlord, procedures, deposits and more…
Go to Lettings and Rental Articles
Media and Press Releases – We post our own Move On Rentals releases here as well as other media and video that will be of interest to everyone connected to the lettings and rental industry…
Go to Media and Press Releases
Frequently Asked Questions – We often find ourselves being asked the same questions, so to help everyone we will be posting the most frequently asked questions, which in conjunction with a 2 hour radio programme that goes out across Bournemouth, should prove to be a useful resource for tenants and landlords.
Go to Frequently Asked Questions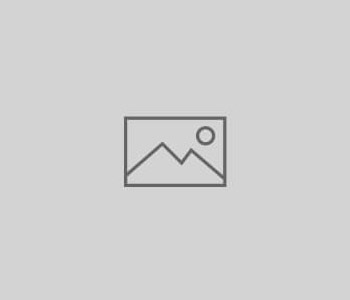 Are you concerned about cookies?
You've arrived on our Cookie Information page, so we guess you may be concerned about them or maybe you are not sure what they are. Let us explain.
Cookies are small text files used for remembering information that are saved by your browser on to your computer by websites as you visit them. Cookies are not viruses and they cannot scan your system or search your computer for private information. They are a long-standing web technology that is mostly used to enhance the way websites work for the benefit of both website owners and visitors. Over 90% of websites in the EU use cookies.
So, what about the cookies used on this site?
The EU have stated that websites must: (1) tell visitors that their site uses cookies, (2) explain what the cookies do and (3) obtain your consent to use cookies saved on to your computer. We have provided the information below so you can make an informed decision about the cookies used on this site and given you details, if you want to refuse consent, about how to delete and block cookies from this site by using the comprehensive cookie management facilities provided with popular browsers.
Google Analytics (first-party cookies)
We use Google Analytics which is a service provided by Google to help millions of website owners like us. Google collect anonymous data for its Analytics service (i.e. they do not capture your name, contact details or billing information). They do this by using cookies to track visitor interactions. These "first-party cookies" (so called because they are placed by this site) are used to store information, such as what time the current visit occurred, whether the visitor has been to the site before, and what site or search referred the visitor to the web page.
We use the analytics data Google provide to us to help us improve our website and the services we provide to our customers. However, if you are unhappy about this, Google provide a facility for you to opt of being tracked by Google Analytics here: http://tools.google.com/dlpage/gaoptout.
Social Media plug-ins (third-party cookies)
In the last few years the Internet has become increasingly social. It's no longer just about searching for information. People want to share what they are doing with their friends and love to tell them if they find something interesting or useful.
We use a few plug-ins and tools on our site that aim to make it more interesting for you as a visitor (such as a map to show where something is located) as well as help you to share anything you find useful with your friends (such as with the Facebook Like button). Most of these plug-ins use cookies. They're called third-party cookies because they come from another site.
The cookies used are from:
This Website
Google Maps
Facebook
Twitter
YouTube
Do you want to stop cookies from this site being saved on your computer?
As we have said above, cookies are used on this site to make the site work better both for you and for us. We are committed to using cookies responsibly. However, if you are really anti-cookies then you can either choose to not use our site or perhaps better still (bearing in mind that most websites use them) you can configure your browser to block all cookies for all sites or just from the sites you are concerned about.
To help you do that, we have provided links to help pages showing how to manage and delete cookies for popular browsers: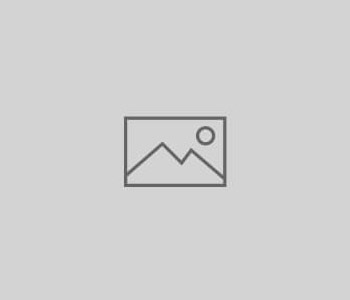 Website Visitor Privacy Notice
Move On Sales and Lettings is committed to protecting and processing your personal data in accordance with the General Data Protection Regulations and the Data Protection Act 2018 (the legislation). For the purpose of the legislation and your personal data, Move On Sales and Lettings is the Data Controller, Sharon Canning is the person responsible for data protection and can be contacted at 420 Poole Road, Branksome, Poole, Dorset. BH12 1DF.
The General Data Protection Regulations are to safeguard your personally identifiable information or personal data. This privacy notice will be regularly reviewed and updated
Online identifiers, IP addresses and cookie identifiers
When you visit our website we may collect information about your computer, including (where available) your IP address, operating system and browser type, for system administration and to report aggregate information to our advertisers. This is statistical data about our users' browsing actions and patterns. The data we store is always stored within the European Union or outside of the European Union but with an organisation operating under the General Data Protection Regulations.
We may obtain information by using a cookie file which is stored on the hard drive of your computer. Cookies contain information that is transferred to your computer's hard drive. They help us to improve our site and to deliver a better and more personalised service. Our lawful basis of processing is a legitimate interest as processing the data enables us:
To estimate our audience size and usage pattern.
To store information about your preferences, and so allow us to customise our site according to your individual interests.
To speed up your searches.
To recognise you when you return to our site.
Your personal data will be processed during and after your website visit and any subsequent visits to our website.
You may refuse to accept cookies by activating the setting on your browser which allows you to refuse the setting of cookies. However, if you select this setting you may be unable to access certain parts of our site. Unless you have adjusted your browser setting so that it will refuse cookies, our system will issue cookies when you log on to our site. You can find more information about cookies at www.allaboutcookies.org
This policy only applies to our site. If you leave our site via a link or otherwise, you will be subject to the privacy policy of that website provider. We have no control over that privacy policy or the terms of the website and you should check their privacy policy before continuing to access the site.
Recipients of personal data
It will be necessary for us to process or share all or some of your personal data with our website host and advertisers.
Retention period and criteria used to determine the retention period
We will retain some elements of your personal data for up to three months. The information that can be anonymized will be that which is no longer required for either contractual fulfilment or a legitimate interest. If the lawful basis for processing your data was consent then you may withdraw such consent at any time.
Your rights
You have a right of access to check your personal data to verify the lawful basis of processing. We are obliged to respond to an access request within 30 days and may not charge a fee unless the request is unfounded, excessive or repetitive. If a fee is charged it is to be a reasonable fee based upon the administrative cost of providing the information.
You have a right to rectification if the data we hold is either inaccurate or incomplete. If your data has been disclosed to third parties then we must inform them of the rectification, where possible.
You have a right to require erasure of your data when consent is our basis of processing (the right to be forgotten). You may request that your personal data be erased, for example, where there is no compelling reason for its continued processing or where you withdraw consent. We will comply with your request unless we have another basis of processing justifying our retaining the data (for example a legal requirement or the defence of a legal claim).
You have some rights to ask us to restrict processing i.e. to block or supress processing where, for example, the data may be incorrect and whilst the accuracy is verified. We are permitted to store the data.
Your right to object
You do have a right to object to further processing of your personal data. We may be required to stop processing unless there is some other legitimate basis of processing such as a legitimate interest or a requirement for the exercise or defence of a legal claim.
How to lodge a complaint with the supervisory authority
The supervisory authority responsible for data protection is the Information Commissioners Office (ICO) to whom concerns may be reported by phone on 0303 123 1113 or +44 1625 545 745 if calling from outside the UK, by email using the form on the website ico.org.uk or the livechat function.